Product News
Elevate Your Microelectronic Packaging with Hermetix
As a prominent technical hermetic seal corporation specializing in microelectronic packaging, Hermetix is dedicated to meeting the unique needs of our customers. With a combination of expertise from our in-house engineers and decades-long industry partnerships, we are committed to breathing life into your ideas. Based in Shanghai, Hermetix has established itself as a leading metal packaging manufacturer of hermetic packages, delivering unrivaled quality and performance in every product we offer.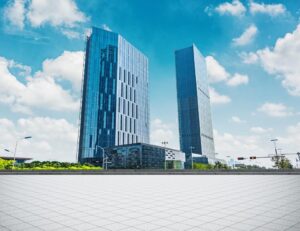 Commitment to Quality and Customer Service
At the core of our success lies Hermetix's unwavering commitment to quality and exceptional customer service. With nearly 25 years of experience in designing and manufacturing hermetic packages, we have cultivated extensive knowledge of each production stage and inspection standard. This ensures that every microelectronic packaging solution we deliver meets the high reliability (hi-rel) and high-performance requirements that define the hermetic packaging market.
Strategic Partnerships for Cost-Effectiveness
Being a renowned metal packaging manufacturer, Hermetix leverages the strategic partnerships we have developed with top domestic manufacturers over the years. This enables us to select the ideal manufacturer for your project, ensuring competitive prices without compromising on quality. By harnessing our strong network, we provide microelectronic packaging solutions in the most cost-effective manner, helping you maximize your investment.
Responsive and Personalized Service
At Hermetix, we understand that every project is unique and requires tailored solutions. Our dedicated team of engineers offers responsive and personalized service for all your customized microelectronic packaging needs. Whether you require assistance in selecting the right materials, exploring specific features, or optimizing cost-effectiveness, our experts are here to guide you every step of the way. Feel free to reach out to our experienced engineering team for valuable insights and advice.
Product Range and Expertise
Hermetix takes pride in offering a comprehensive range of microelectronic packaging products. Our portfolio encompasses MIL-compliant series, conventional civilian-standard series, optoelectronic packaging, packages, ceramic packages, glass-to-metal hermetic seals, and more. Whatever your specific requirements may be, Hermetix ensures you can find the product that best aligns with your needs and specifications.
Conclusion
With nearly 25 years of production experience, strategic partnerships with top manufacturers, a commitment to quality and customer service, and a diverse range of high-performance products, we are your trusted partner in the industry. Contact our experienced engineering team today to unlock the power of hermetic packages and explore our responsive and personalized service tailored to your requirements. Trust Hermetix to deliver exceptional microelectronic packaging solutions that propel your business forward.