Product News
Introducing benco Mobile: A Blend of Quality and Fun
In the fast-paced world of technology, cell phones have become an integral part of our lives. We demand devices that not only meet our practical needs but also offer top-notch quality and durability. This is where benco Mobile steps in – a global brand that combines reliability, high-quality products, and an element of fun. In this article, we'll delve into what makes benco Mobile a standout choice for tech-savvy consumers.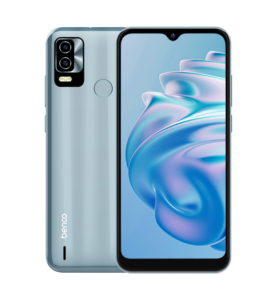 Unveiling benco Mobile: A Glimpse into the Brand
benco Mobile, a prominent player in the cell phone industry, has carved its niche as a brand that puts both quality and enjoyment at the forefront. As a part of Inone Technology, a company with a decade-long history of crafting and distributing cell phones across 28 countries, benco Mobile has garnered the trust of over 60 million users since its inception in 2009.
The Essence of benco Mobile: Key Features
Reliable Performance and Support
One of the cornerstones of benco Mobile's appeal is its unwavering commitment to reliability. Backed by a well-established after-sales service network spanning the globe, users can embrace their devices with the assurance that assistance is just a step away. From sleek smartphones to feature-rich models, benco Mobile ensures that each product delivers a seamless experience.
Infusion of Fun into Technology
Life is too precious to be spent enduring technology. benco Mobile understands this sentiment and advocates for a more enjoyable tech experience. With an array of products tailored for young consumers, the brand injects an element of fun into each interaction. Whether it's exploring the capabilities of a smartphone or reveling in the simplicity of a feature phone, benco Mobile seeks to make tech moments memorable.
Discover More: Exploring benco Mobile
Delve deeper into the benco Mobile world through its brand profile, stay updated with the latest news, and gain insights into industry trends. For those keen on staying connected, benco Mobile maintains an active presence on social media platforms including Facebook, Instagram, and YouTube.
Conclusion
In a landscape inundated with choices, benco Mobile emerges as a beacon of reliability, quality, and enjoyment. By seamlessly blending these elements, the brand sets itself apart as a go-to choice for the modern consumer. Benco Mobile encapsulates the essence of a fulfilling tech experience. Embrace the journey with benco Mobile and redefine how you interact with technology.