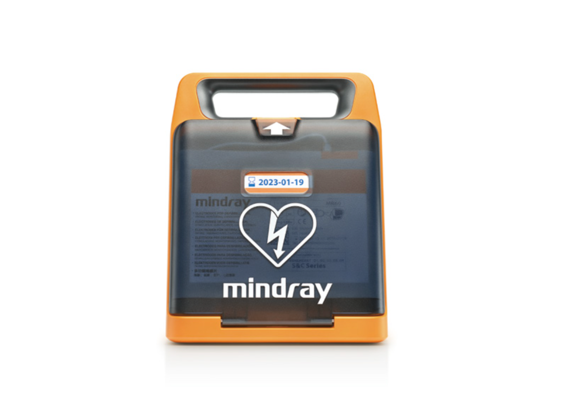 Resuscitation of cardiac arrest is often a thrilling race against time. Once a cardiac arrest lasts for more than 4 minutes, irreversible damage to brain cells occurs, and with each subsequent minute of delay, the survival rate decreases significantly, and beyond 10 minutes, the patient's probability of brain death increases significantly, and his life may stop forever. Behind the battle against cardiac arrest, AED devices manufactured by Mindray, a professional AED supplier, are indispensable. They have user-friendly operating guidelines as well as high performance, look at the details.
Why uses an AED?
The AED, a portable medical device that diagnoses specific arrhythmias and gives electric shock defibrillation, can be operated by even non-professional healthcare professionals to save patients from cardiac arrest. After AED defibrillation and then compression CPR, the patient's resuscitation success rate can be increased to 53.5%, which is three times higher than unassisted CPR.
What makes Mindray products so outstanding?
Mindray continues to refine its research and development to improve product performance. The world's leading medical device manufacturer is Mindray. At present, Mindray's AED has been able to achieve 2 seconds to turn on, heart rate analysis within 5 seconds, and the first defibrillation takes no time to charge, for the rescue of life in seconds.
Seek further information about Mindray's AED at their official website.