Tech News
The Top 3 Light Sky Outdoor LED Par Lights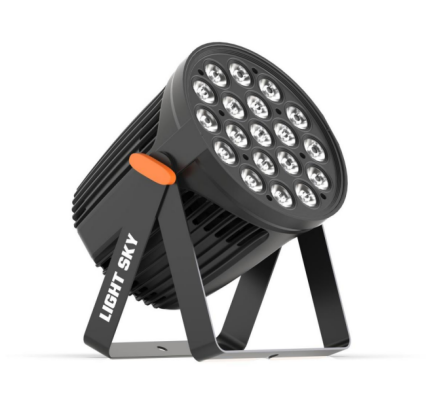 These days, outdoor stage lighting equipment is frequently used for many different purposes. However, not all manufacturers take great care in creating their products. Consider the most popular outdoor LED stage lights: they are available in hundreds of different designs, types of materials, and levels of quality. This article covers all there is to know about LED par lights and lists the top 3 choices from Light Sky, a reputable supplier of stage lighting accessories. Let's get going.
What Are LED Par Lights for Outdoors?
A highly concentrated piece of lighting equipment, outdoor LED par lights are used to produce more intense illumination. This means that the light rays emanating from an LED par light are very focused and barely deviate from their intended path. Outdoor LED par lights are frequently used in outdoor events and activities because of this quality.
Outstanding Outdoor LED Par Lights From Light Sky
Light Sky is dedicated to researching, creating, and producing a variety of LED outdoor moving head lights as a seasoned stage lighting equipment supplier with over 27 years of experience. Here are the top 3 outdoor LED par lights that Light Sky currently offers.
environmentally friendly. High-intensity, vibrant light sources can be pre-programmed with various color temperature effects and used in a variety of settings. It has a very useful one-button lighting function that allows you to quickly and easily switch between lighting effects in various scenes. Additionally, it has 16 Bit delicate dimming technology, which displays smooth and natural lighting. Additionally, the die-cast aluminum body of the PL1915 is portable and strong enough for outdoor use.
This model is a super-bright, compact-design outdoor LED par light with 7 pcs *15W LED par, suitable for areas where you don't have a lot of room. This little beast can produce a 4 in 1 RGBW color scheme. Weighing only 3.7kgs, this light is well-suited for any outdoor condition due to its IP65 dust and water resistance. And it is made by the long life span LED theory which is just 30% weaker after 20000 hours using.
It is the best option for use in rugged environments. That's because PL1215 is 12 pcs *15W LED par, which has an anti-high temperature, anti-aging, and anti-UV construction. Furthermore, it has a built-in color calibration system that can produce several color combinations. Combine that with the IP66 rating, and you have an outdoor LED par light that will last you for a lifetime. The zoom angle is from 7 to 55 degree. the conclusion
Light Sky manufactures high-quality products and conducts R&D on them in its current facility, which is more than 15,000 square meters in size. More than 130 patents pertaining to cutting-edge lighting technologies are currently held by Light Sky. Light Sky is the company to choose if you want to buy lighting equipment of the highest caliber from a dependable source.