Product News
Wellead Medical: Empowering Healthcare with Advanced Solutions
A Visionary Approach to Medical Device Manufacturing
Wellead Medical, established in Guangzhou, China in 1998, has emerged as a pioneering force in the field of medical device manufacturing. With a focus on innovation and excellence, the company aims to revolutionize healthcare by developing advanced solutions that address the evolving needs of medical professionals and patients worldwide.
Driven by a vision to improve patient outcomes, Wellead Medical invests heavily in research and development, constantly pushing the boundaries of technology and design. By leveraging cutting-edge manufacturing processes and materials, the company creates medical devices of superior quality, reliability, and performance.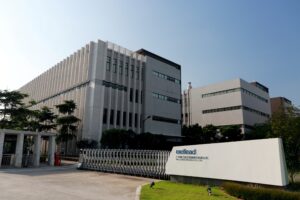 Comprehensive Product Line for Diverse Specialties
Wellead Medical offers a comprehensive product line across various specialties, ensuring that healthcare providers have access to the tools they need to deliver optimal care. The company specializes in Urology, Endourology, Anaesthesia, Respiratory, Hemodialysis, Pain management, and Home Care products.
From their renowned Latex Foley Catheters and Silicone Foley Catheters, designed to effectively drain urine in patients with urinary incontinence or those under general anesthesia, to their innovative ClearPetra Ureteral Access Sheath, a patented solution for stone clearance, Wellead Medical provides cutting-edge devices that enhance treatment efficacy and patient comfort.
 Global Reach and Market Leadership
Wellead Medical has successfully entered the global market, establishing strong partnerships with over a hundred medical device distributors worldwide. Their products are now sold in more than 96 countries and regions, including highly regulated markets such as North America, Europe, and Japan.
This global reach is a testament to the company's adherence to stringent quality standards and its commitment to meeting the diverse needs of healthcare systems around the world. Wellead Medical's products are trusted by healthcare professionals in over 700 Grade III Level A hospitals in the domestic market, solidifying its position as a preferred supplier of medical devices.
Conclusion
Wellead Medical's visionary approach to medical device manufacturing and commitment to innovation has positioned it as an industry leader. By offering a comprehensive product line that addresses diverse medical specialties, the company empowers healthcare providers with advanced solutions to improve patient care. With a strong global presence and partnerships with reputable distributors, Wellead Medical is at the forefront of advancing healthcare worldwide through its cutting-edge devices and unwavering dedication to quality and excellence.