News
A Life-Saving First-Aid Device: Mindray AED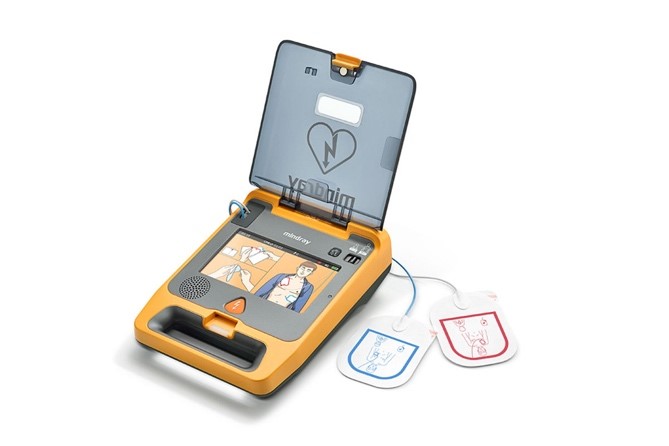 The patient survival rate can reach 90% when CPR and AEDs are used appropriately within a minute of rescue, making the placement of AEDs in public areas to safeguard the lives of the general population extremely important. In this post, the significance of AED for workplace will be introduced by Mindray.
Actions to take before using an AED
Check the patient's respiration and alertness while evaluating their surroundings and ensuring they are safe. Call emergency services should be the first thing to do while performing first-aid. Then, according to the instruction embedded in the AED, use AED to defibrillate correctly.
How to use an AED: Strictly follow the instructions.
The overarching guideline for using AEDs is "Listen to it, act after the instruction." Make sure to carry out each procedure step by the AED voice prompts; do not speed up or skip any process.
After fastening the electrode sheet, wait for the AED to determine whether the patient's heart rhythm necessitates electrical defibrillation. Do not touch the patient during this time to prevent the AED from accurately determining the patient's heart rhythm.
Defibrillation should only be performed if advised; thus, ensure the patient is untouchable before pressing the discharge button. To avoid electrocution during defibrillation, avoid touching the patient and sternly warn anyone nearby.
Follow the AED's voice instructions until the patient awakens or an ambulance arrives. Do not turn off the AED during use. Do not take out the electrodes.
Conclusion
Since its innovation has been shown to increase the success rate of first aid, Mindray's AED should become a useful tool for treating cardiac arrest in public places like workplaces and schools. Check Mindray's official website for detailed information.