Product News
Diving into Sustainable Energy Solutions with Sungrow: Your Solar Power Solution
Sungrow, a globally renowned leader in the renewable energy industry, offers cutting-edge solar power solutions that pave the way for a sustainable and eco-friendly future. With a commitment to innovation and a focus on clean energy conversion, Sungrow has become synonymous with excellence in solar technology.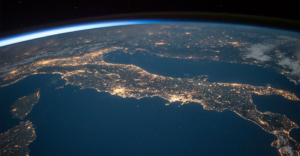 Sungrow: A Trailblazer in Solar Power Solutions
Sungrow has earned its reputation as a pioneer in the field of solar power solutions. Founded in 1997 by University Professor Cao Renxian, Sungrow has since established itself as the go-to brand for efficient and reliable solar inverters and energy storage systems. Their impressive track record, with over 405GW of installed capacity worldwide, is a testament to their unwavering dedication to clean power conversion technology.
Solar Power Solution at Its Finest
At the heart of Sungrow's offerings lies an extensive range of PV inverters designed to cater to diverse energy needs. From residential to commercial and industrial applications, Sungrow has a solution for everyone. Sungrow's PV inverters are renowned for their outstanding efficiency, ensuring that every ray of sunlight is harnessed to its maximum potential. Whether you're a homeowner looking to go solar or a business seeking to reduce energy costs, Sungrow's comprehensive range of inverters provides a reliable and eco-friendly solution. With Sungrow, the future of solar power is brighter than ever.
Conclusion
In conclusion, Sungrow is the epitome of innovation in the solar power industry. With Sungrow as your partner, you're not just investing in a brand; you're investing in a greener, more sustainable future. Embrace solar power with Sungrow and be part of the renewable energy revolution.