Product News
Empowering Businesses with Commercial Solar Power Solutions by Sungrow
In today's ever-evolving energy landscape, businesses are seeking sustainable solutions that not only reduce their carbon footprint but also yield substantial cost savings. One such solution is commercial solar power, a game-changer in the world of renewable energy. In this article, we will explore how Sungrow, a leading innovator in the solar industry, offers cutting-edge commercial solar power solutions tailored to businesses' unique needs and environmental considerations.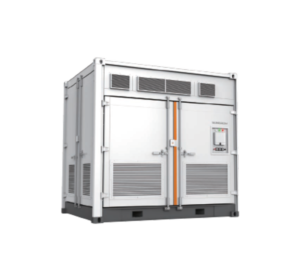 Sungrow: Pioneering Solar Innovation
Before delving into the specifics of their commercial solar power solutions, let's take a moment to understand Sungrow, the brand that has been driving innovation in the solar industry for decades. Sungrow Power Supply Co., Ltd. stands as a beacon of excellence with over 405GW of installations worldwide as of June 2023.
Sungrow Turnkey Solutions
Sungrow understands that businesses require tailored solutions. With products like SG3150U, available for North America, they offer a high-yield, cost-effective, and intelligent solution. Its advanced three-level technology ensures a maximum efficiency of 98.8%. The modular design allows for easy maintenance, and its compliance with various safety and grid support regulations ensures reliability.
Application Scenarios
Commercial solar power solutions by Sungrow cater to various application scenarios, from rooftop installations to large-scale commercial systems. The wide product range, with models like SG125HV and SG3150U, ensures that businesses can find the perfect fit for their energy needs.
US Station Use Cases
Real-world success stories further emphasize Sungrow's prowess in commercial solar power. For instance, Sungrow played a pivotal role in the development of a 205 MW PV Plant in Fresno, CA, USA, showcasing the brand's commitment to sustainable energy solutions.
Conclusion
With over 405GW of installations worldwide, Sungrow is a brand that businesses can trust to power their journey towards a greener, more sustainable future. Embrace commercial solar power with Sungrow and take your business to new heights of environmental responsibility and financial savings.