News
The Benefits of Portable Solar Panels: Powering Your Adventures Anywhere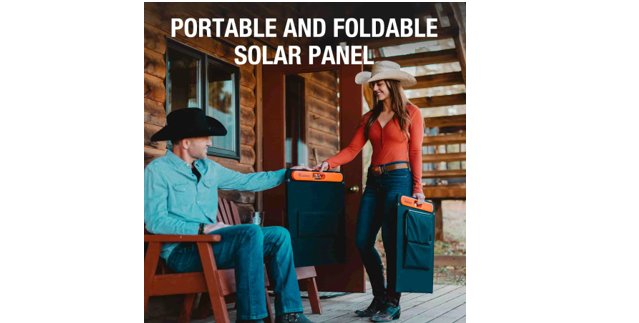 When planning an outdoor adventure, having access to electricity can be a real challenge. Luckily, Jackery's portable solar panel can offer a solution. Portable solar panels are light, compact, and easy to carry around, making them a perfect option for campers or hikers who want to power their devices while on the go.
Advantages of Using Portable Solar Panels
One major advantage of using portable solar panels is that they provide a clean source of energy without relying on traditional grid power. This means you won't have to worry about finding an electrical outlet or running out of batteries. You can simply set up your portable solar panel in a sunny location and let it charge up your battery generator or other devices.
Another benefit is that portable solar panels are environmentally-friendly. Using solar power reduces greenhouse gas emissions and helps to combat climate change. Plus, you don't have to worry about noise pollution or air pollution from gas-powered generators.
How Portable Solar Panels Can Enhance Outdoor Adventures
Portable solar panels can make your outdoor adventures more convenient and enjoyable. Here are a few examples:
Charge your phone or other devices: With a portable solar panel, you can keep your phone charged so that you can stay connected with friends and family, take photos, or use GPS tracking.
Power lights or fans: If you're camping in hot or humid weather, a fan can make a big difference in your comfort level. A portable solar panel can power a small fan or light, making your camping experience much more pleasant.
Cook food: Some portable solar panels come equipped with a USB port and a built-in heater. This means you can cook food or boil water wherever you are, without having to carry a bulky stove.
Conclusion
In conclusion, portable solar panels offer a number of advantages for outdoor enthusiasts. They are environmentally-friendly, convenient, and can be used to power a wide range of devices. Whether you're hiking, camping, or simply spending time outdoors, a portable solar panel is a great investment that can help make your adventure more enjoyable.