Product News
DAYA's Shower Bases: The Ideal Blend of Functionality and Style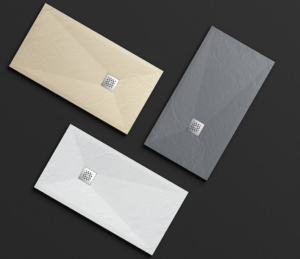 In commercial bathroom design, choosing the right shower base is essential to ensure a safe and luxurious bathing experience. For over two decades, DAYA has been a trusted name in the industry, providing businesses with top-notch shower bases that combine craftsmanship, durability, and style. As a leading manufacturer known for daring innovation and creative designs, DAYA's shower bases are tailored to meet the specific requirements of businesses, offering a wide range of customization options. Whether it's anti-slip properties, easy maintenance, or competitive pricing, DAYA has it all covered. Let's explore why DAYA's high-quality shower bases are the ultimate choice for businesses looking to enhance their bathroom spaces.
DAYA's Expertise in Designing High-End Shower Bases
With over two decades of experience, DAYA has honed its expertise in creating top-notch shower base solutions. Their commitment to excellence is evident in their innovative designs and durable products. As a leading brand, DAYA continuously pushes the boundaries of design to offer businesses the most stylish and functional shower bases available.
The Advantages of DAYA's Shower Bases for Business Applications
DAYA's shower bases are crafted from a unique composite of resin and mineral materials, ensuring exceptional durability and easy maintenance. This blend of materials guarantees that their shower bases can withstand heavy usage without compromising on quality.
Safety and hygiene are paramount in commercial settings, and DAYA's shower bases excel in these aspects. Their products feature anti-slip and anti-bacterial properties, providing a worry-free showering experience for customers and guests alike.
DAYA's Customization Services for Tailored Shower Base Solutions
Every business project is unique, and DAYA understands the importance of tailoring their shower bases to specific requirements. With their custom-made solutions, DAYA collaborates closely with architects and designers to ensure seamless integration into the bathroom space.
Conclusion
When it comes to high-quality shower bases for business applications, DAYA stands as the epitome of functionality and style. With over 23 years of experience, their expertise shines through in every product they create. Offering customization options, durability, and safety features, DAYA's shower bases are the ideal choice for businesses seeking to elevate their bathroom designs. Trust in DAYA for reliable and stylish shower bases that will leave a lasting impression on your customers and guests.